Agenda and notes from Athena SWAN self-assessment team meetings can be found at the bottom of this page.
Career development symposium organised by postdoctoral researchers: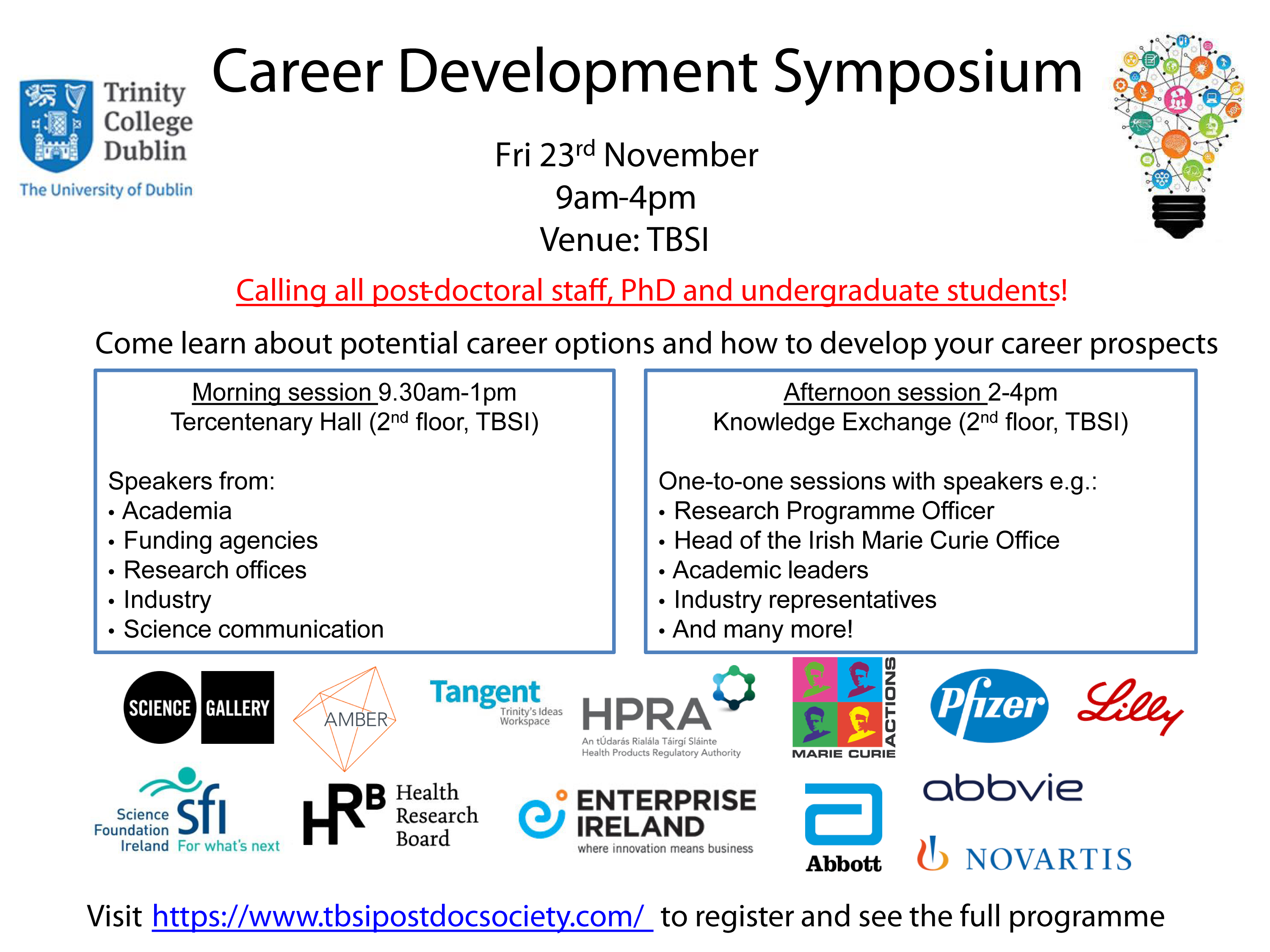 Symposium celebrates the contribution of women in Chemistry:
Event aimed to inspire younger female researchers by celebrating the ways in which Trinity graduates have impacted the field of chemistry.
In the first subject specific event of its kind in Trinity College Dublin, the School of Chemistry celebrated the varied achievements of female Chemists in a half-day symposium supported by the Royal Society of Chemistry and the College's Equality Fund.
The goal of the event, entitled 'Past, Present and Future: The Multiple Roles of TCD Women Chemists,' was to inspire younger researchers to take the personal steps that would make a difference to them in furthering their careers.  4 of the speakers were former Ph.D. graduates of the School who had gone on to use their Chemistry in a variety of ways.

Panel Discussion Members: P. Colavita, E. Champeil, M. Kelly, Y. Traynor, P. Arnold, V. Nicolosi, C. Cardin
Postgraduate and undergraduate GradLink events:
Events organised to expose current students to career possibilities. Ph.D. graduates of the School of Chemistry returned to discuss their careers.All undergraduate or postgraduate students in the School were invited to separate events (undergrad or postgrad GradLink) to expose them to the type of careers graduates of the School follow.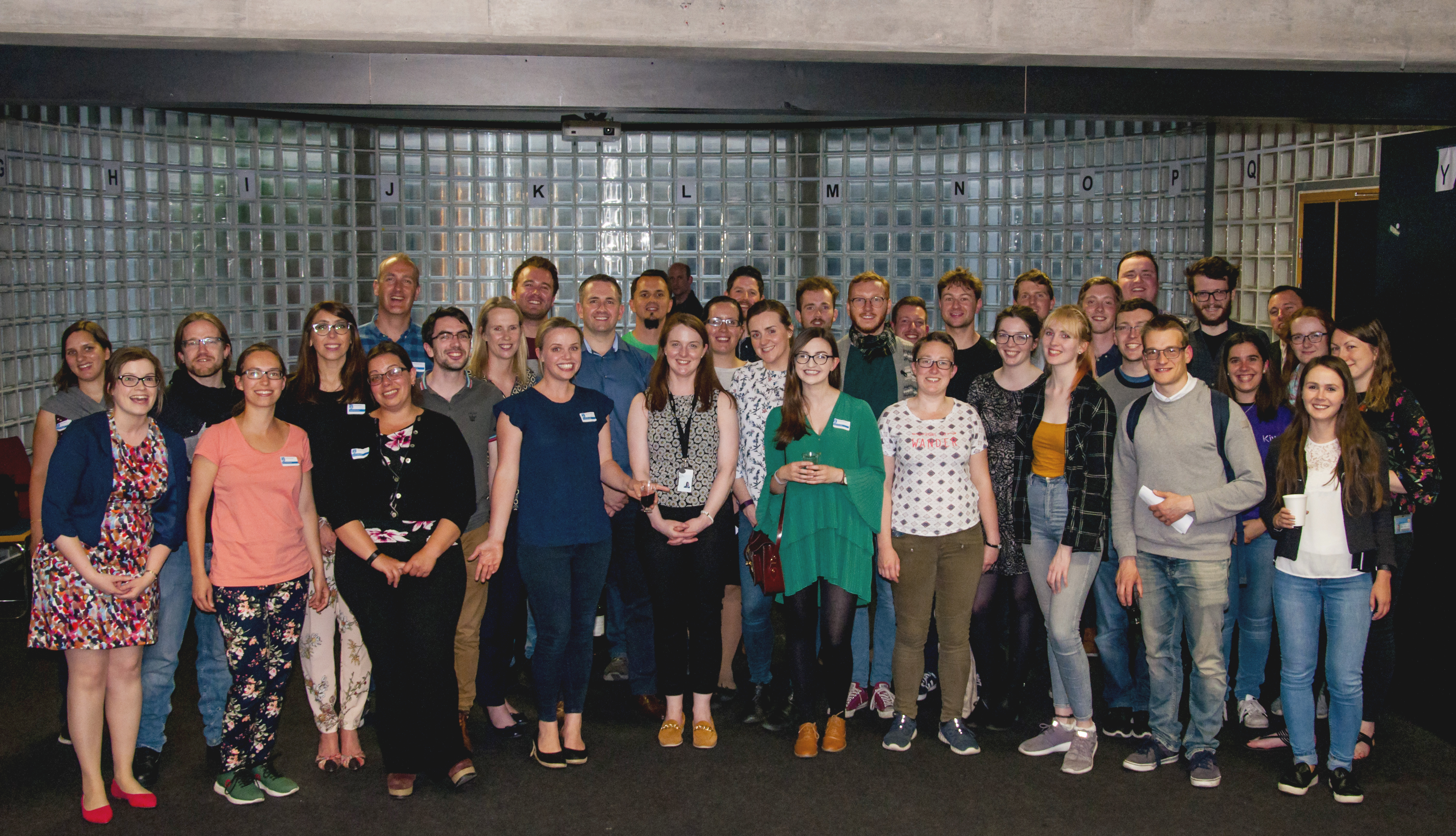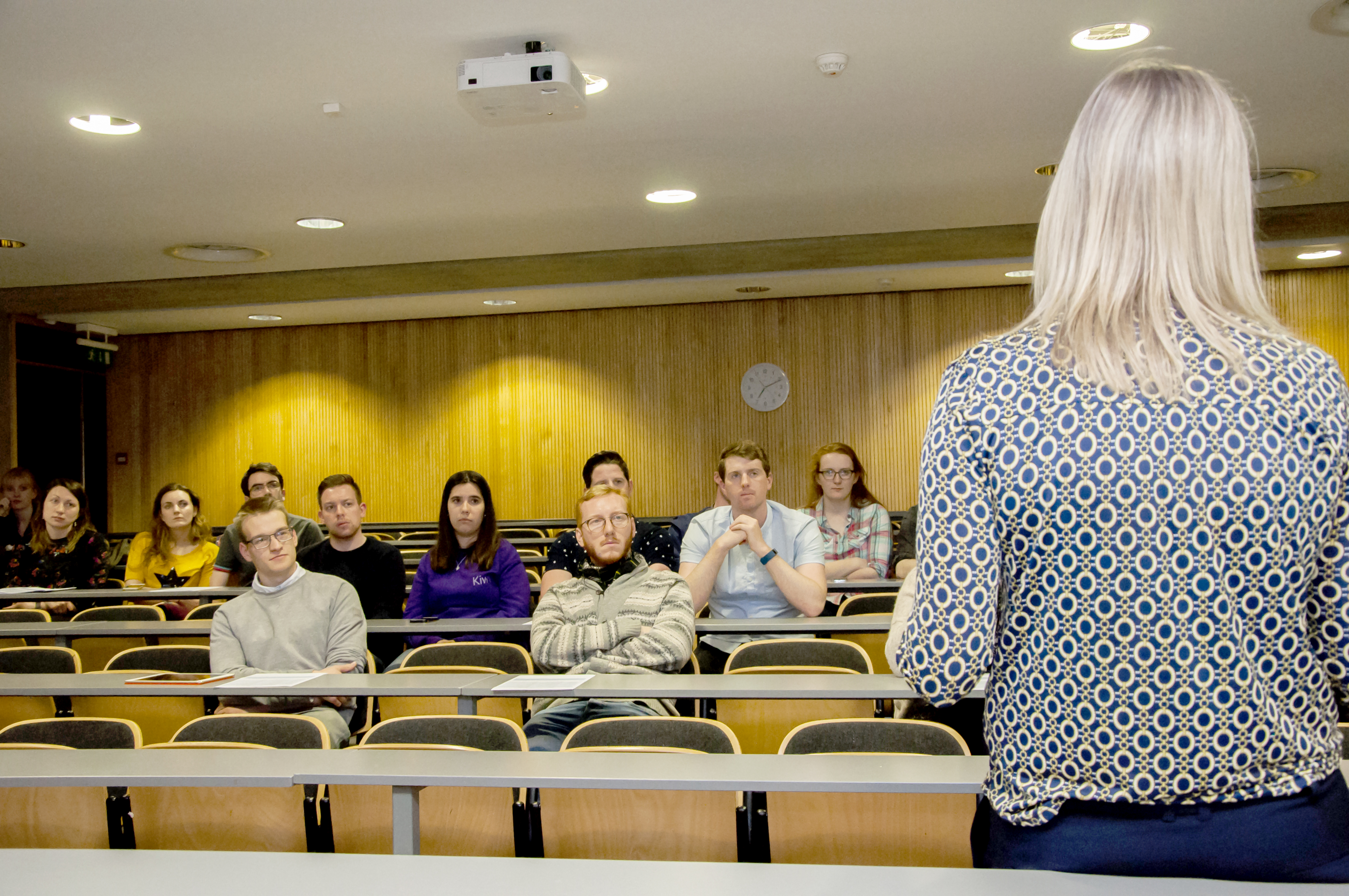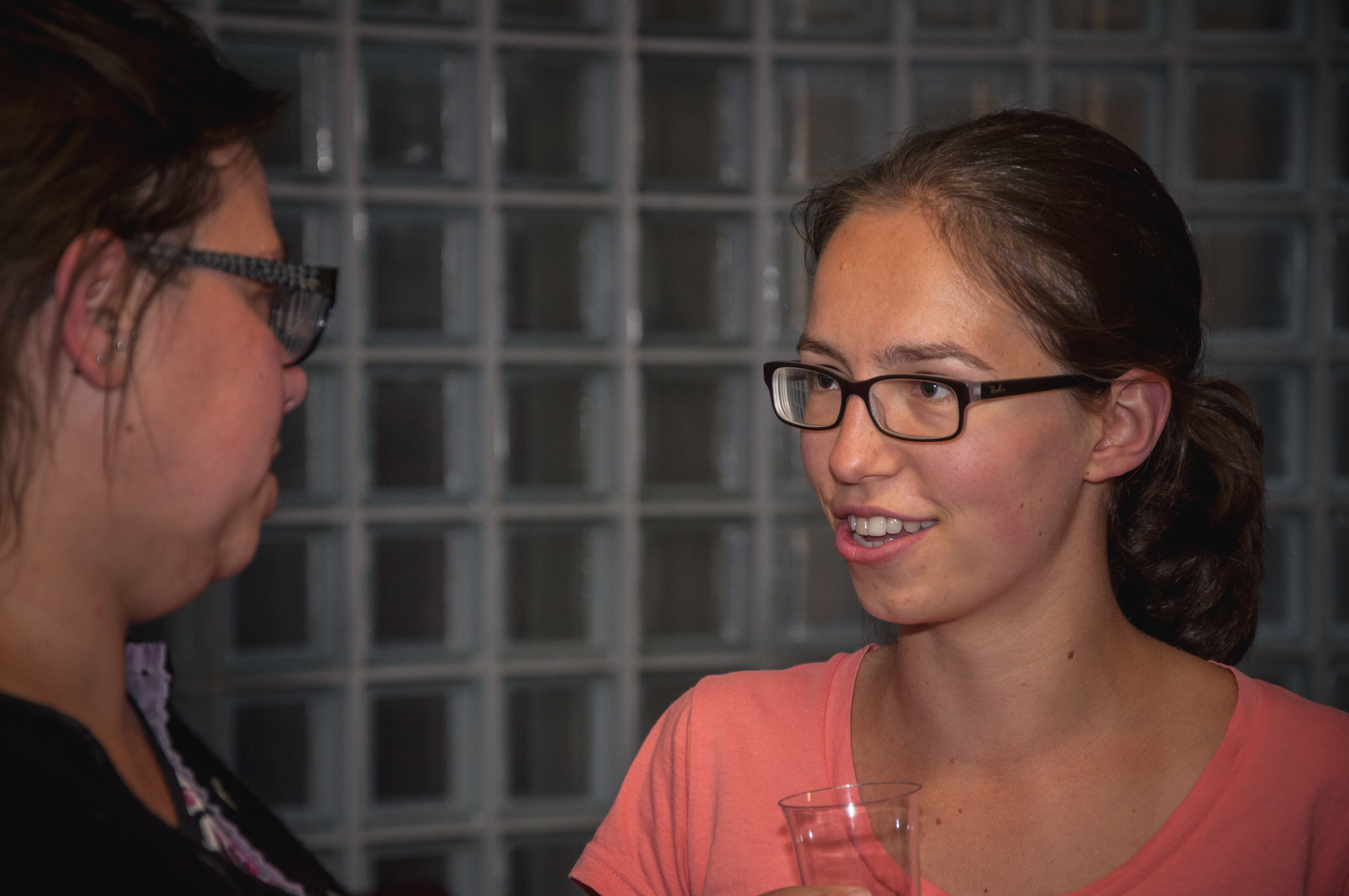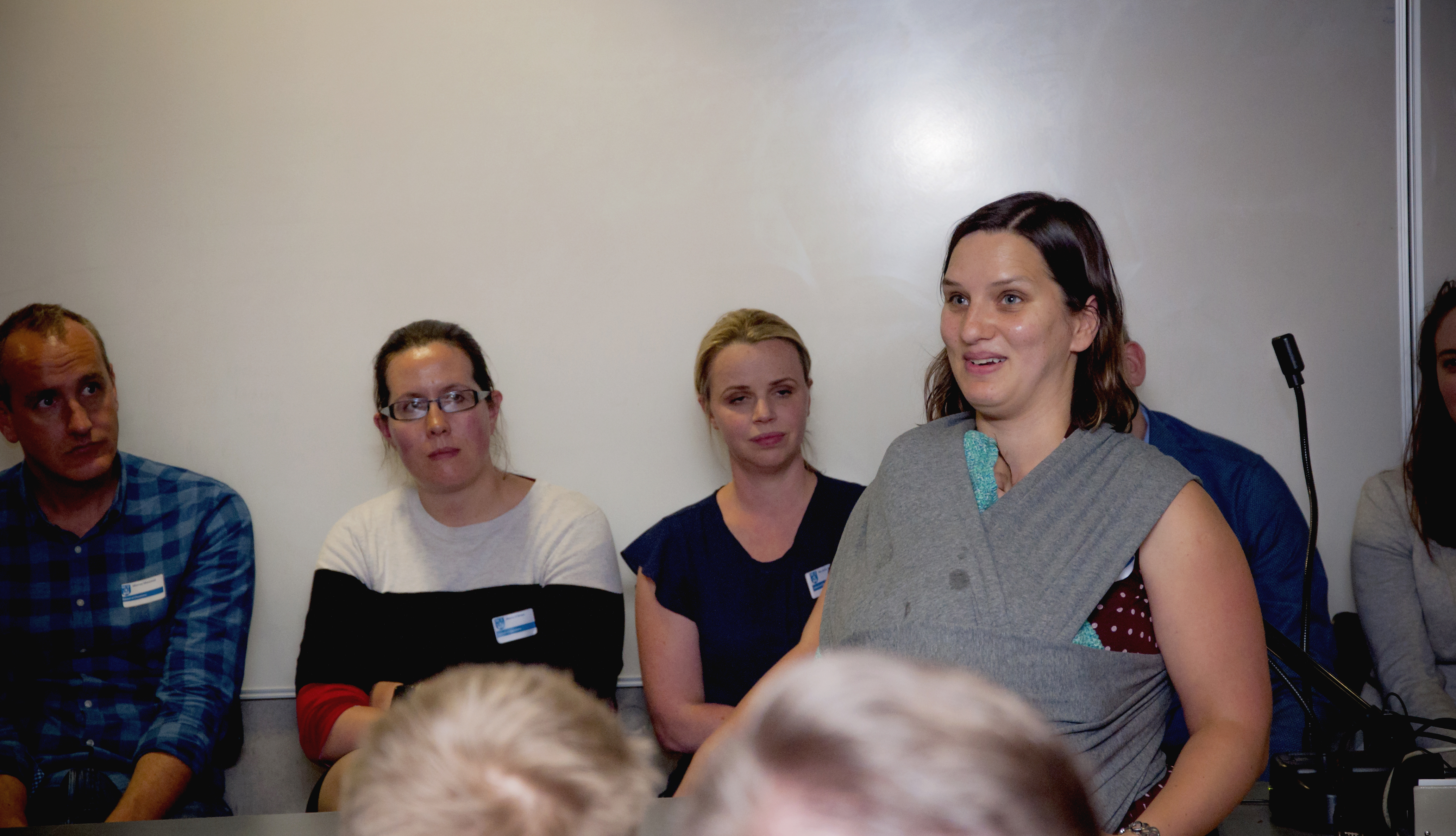 Agenda and notes of Athena SWAN self-assessment team meetings:
Meetings 9-12 were focussed on preparation of the Athena SWAN 2018 application. Meeting 13 was an all-school meeting to communicate and discuss new actions arising out of our 2018 submission.