News and events
2023-24
---
Coffee Morning Money Handed to UNICEF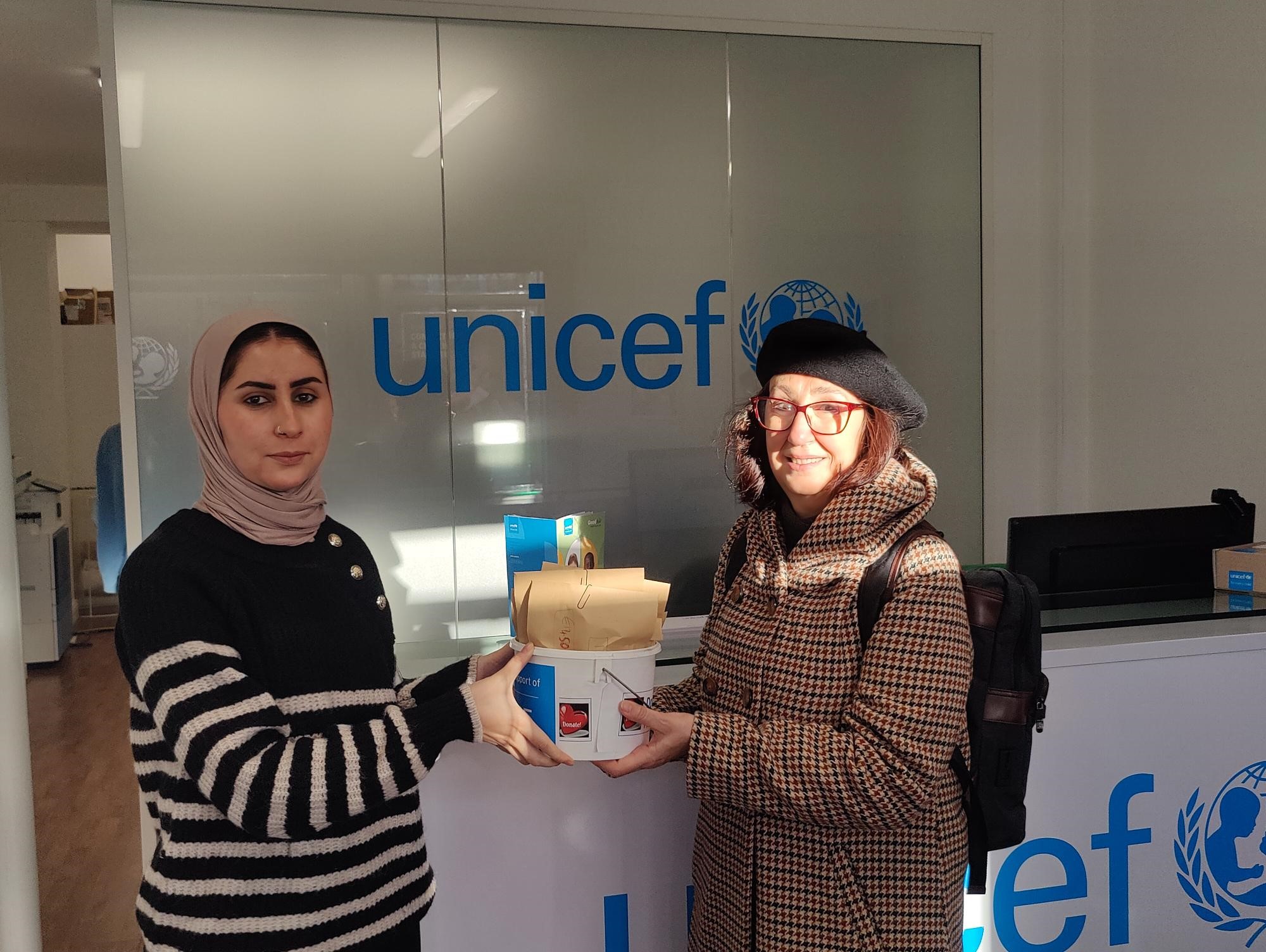 On Tuesday, November 21st Prof. Isabel Rozas (as part of "The Coven") made the walk across the river to the UNICEF offices to hand in the cash portion of the money raised during our coffeee morning. A total of €1473. 11 was raised including €883.11 in cash and €590 donated via the electronic QR codes displayed on the day.
Well done to all involved!
Coffee Morning in Aid of UNICEF
On Wednesday, November 15th the School of Chemistry held a coffee morning in conjunction with Prof. Isabel Rozas (as part of "The Coven") in aid of the UNICEF Gaza appeal. Many of the staff and postgraduate students baked yummy treats to share and there was a strong turnout of current and retired staff, students and some friends from nearby schools to try the bakes and donate to the cause.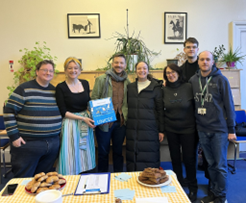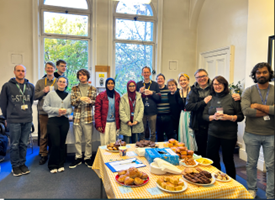 There was even some family involvement as Joe and Millie – the children of Freshman Coordinator Noelle, sent cake and cookies they had made as well as some fantastic bracelets made by Millie and her friends, Grace, Julieanne and Elsie which proved very popular with everyone.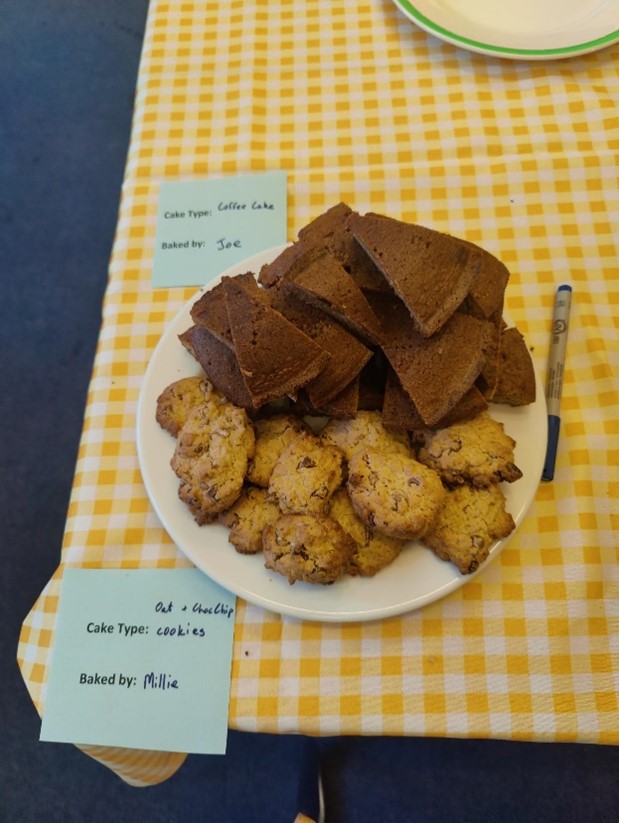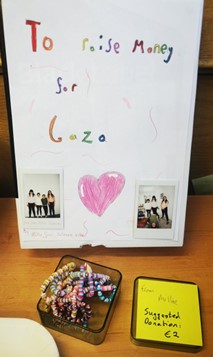 Altogether, an incredible €1473. 11 was raised for UNICEF. Prof Rozas and the School of Chemistry are very grateful for the generosity of everyone involved!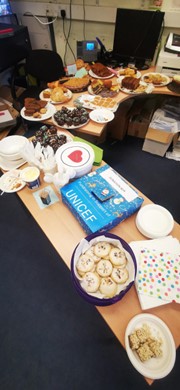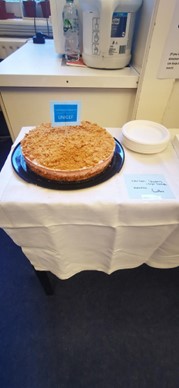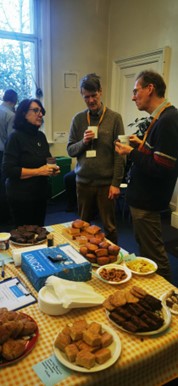 Graduation Day for Class of 2023
Thursday, October 26th was a proud day for the School of Chemistry as we saw our Senior Sophister Chemical Sciences class of 2023 conferred with their awards in the Exam Hall in Front Square followed by a reception in the Atrium. This is the culmination of 4 years of hard work on the part of all of our graduates and we wish them all the best in their future adventures
See here for photographs form the day taken by Noelle Scully and Manuel Reuther
Prof. Valeria Nicolosi receives the Diels-Planck Medal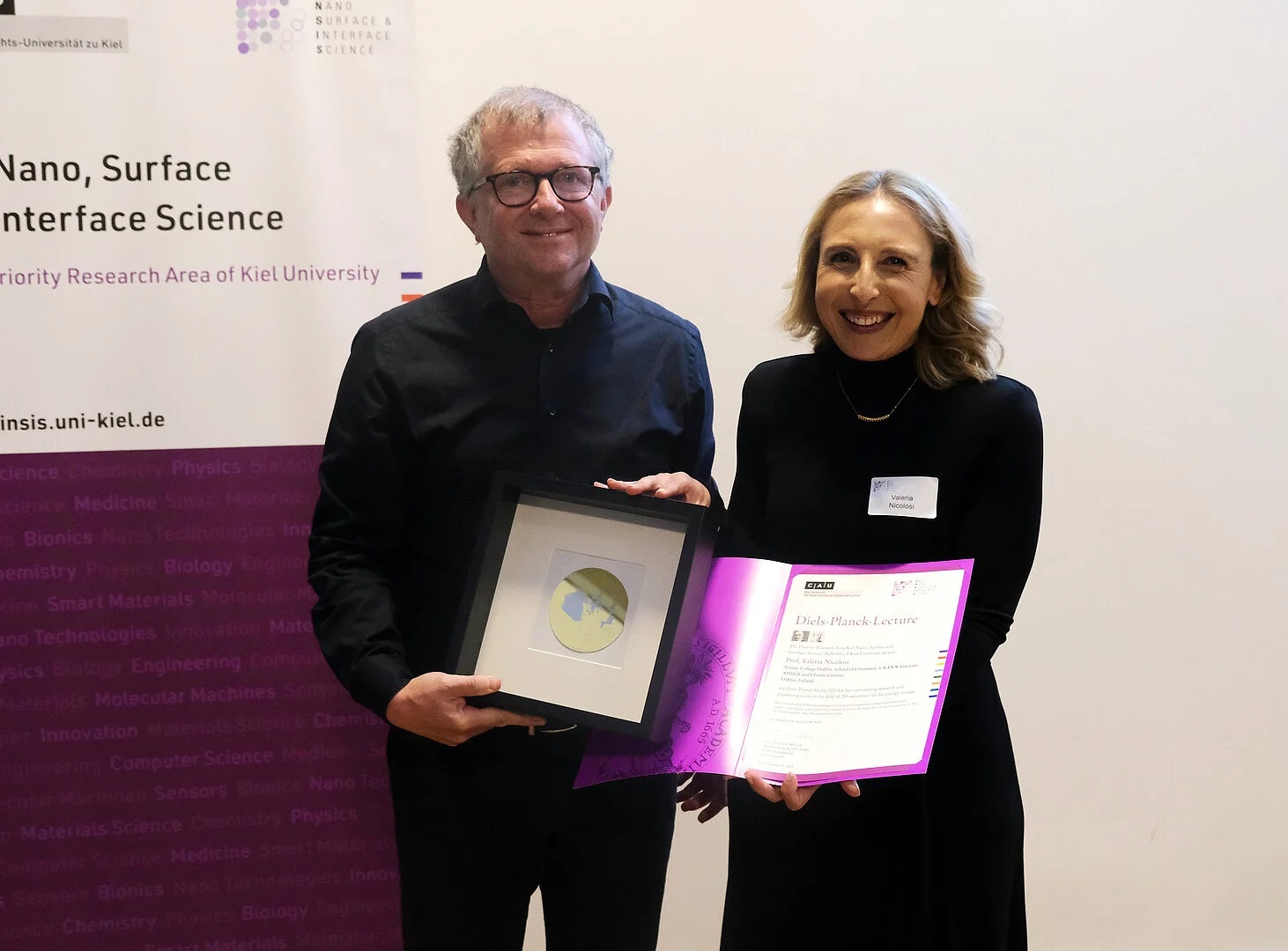 Congratulations to Prof. Valeria Nicolosi who this week was awarded the Diels-Planck Medal by the interdisciplinary network "Kiel Nano, Surface and Interface Science" (KiNSIS) at Kiel University.
This is the 10th time that KiNSIS have awarded the Diels Planck Medal for  internationally outstanding researchers in the nanosciences and surface research who have significantly shaped their field. Prof Nicolosi travelled to Kiel for the award ceremony and gave a lecture entitled "Processing and applications of two-dimensional nanosheet inks" at the  KiNSIS Symposium on 9 October 2023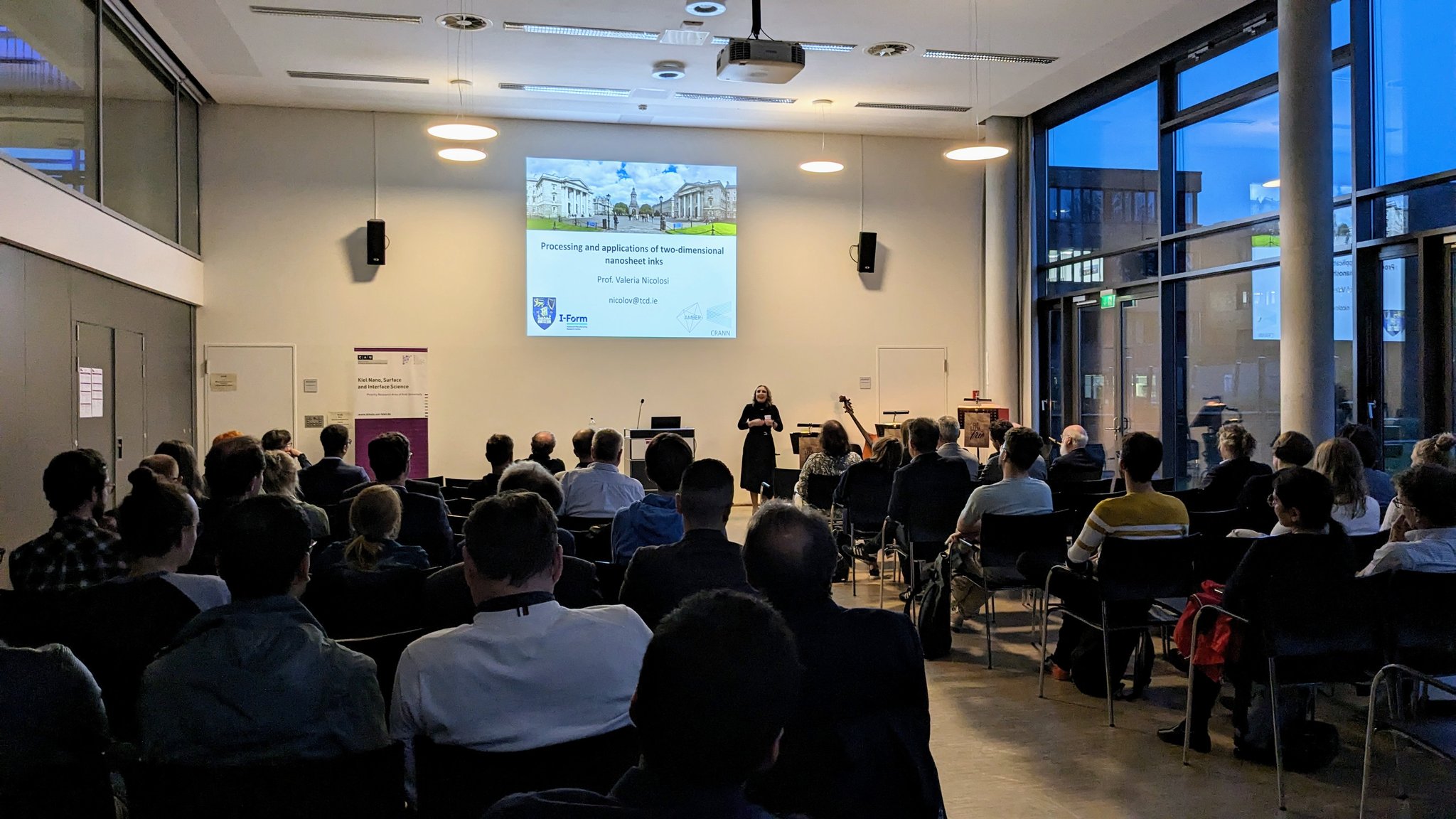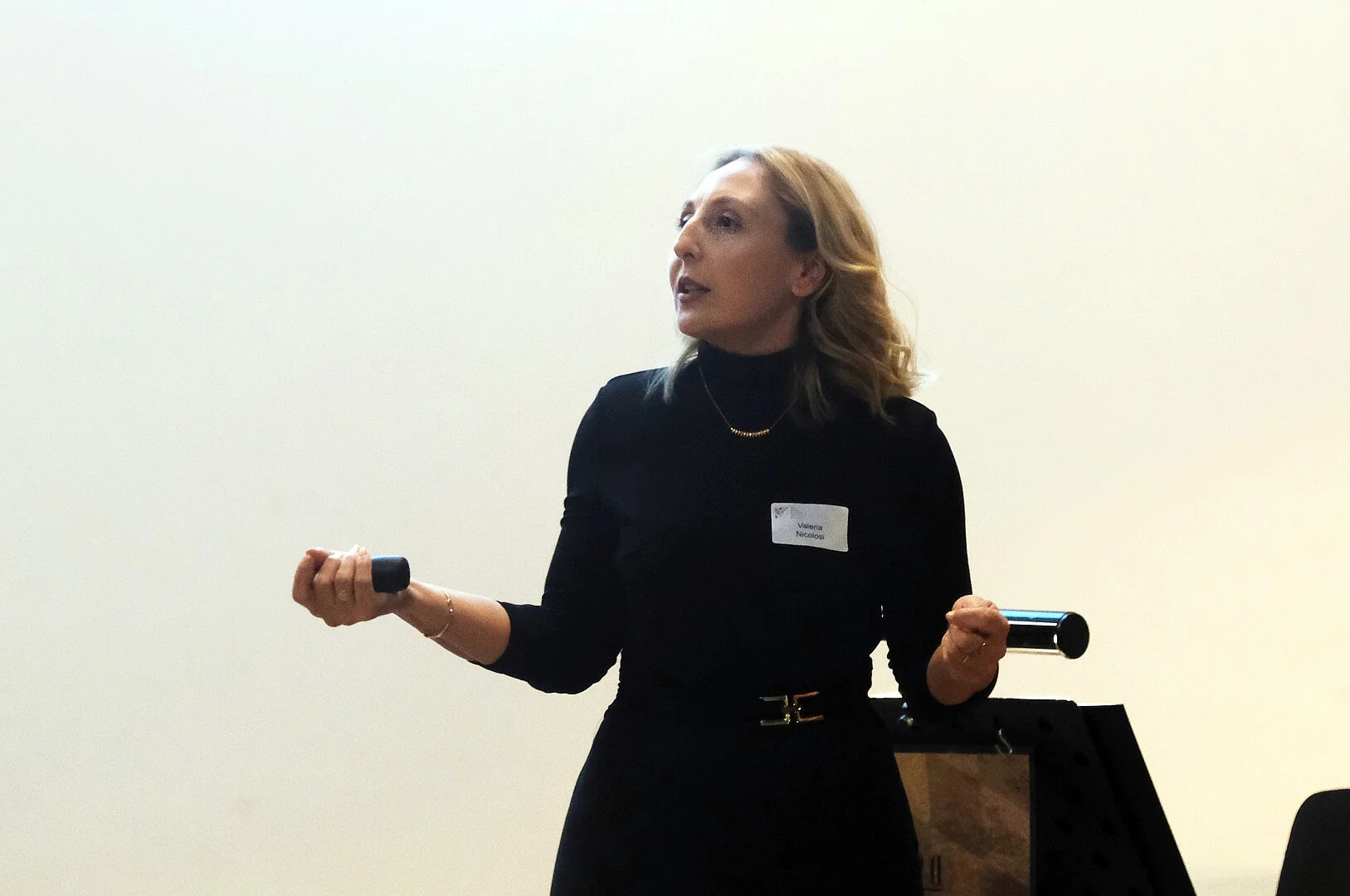 See here for more information about the award and a list of previous recipients
Photo credit: © Julia Siekmann, Uni Kiel
Intel® Rising Star Faculty Award for Prof. Larisa Florea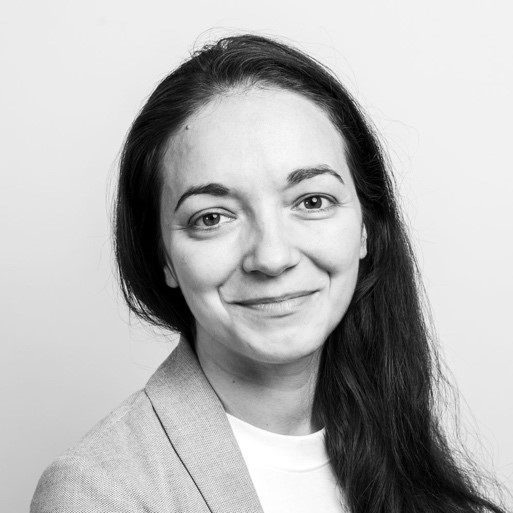 Congratulations to Prof. Larisa Florea who this week was awarded an Intel® Rising Star Faculty Award (RSA).
Each year, the RSA program selects 15 early-career academic researchers from across the world who are doing exceptional work and are leading the advancements in technology research that demonstrate the potential to disrupt the industry.  
This award recognises Larisa's work in the field of polymer chemistry and micro-robotics. The goal of Prof. Florea's research is to augment the capabilities of traditional robotic tools, through the use of responsive bio-inspired polymeric constructs, to revolutionize their operation at the micro-scale.
See here for more information about the award and the 2023 recipients
Professor Emeritus Thomas Brian Hamilton McMurry R.I.P.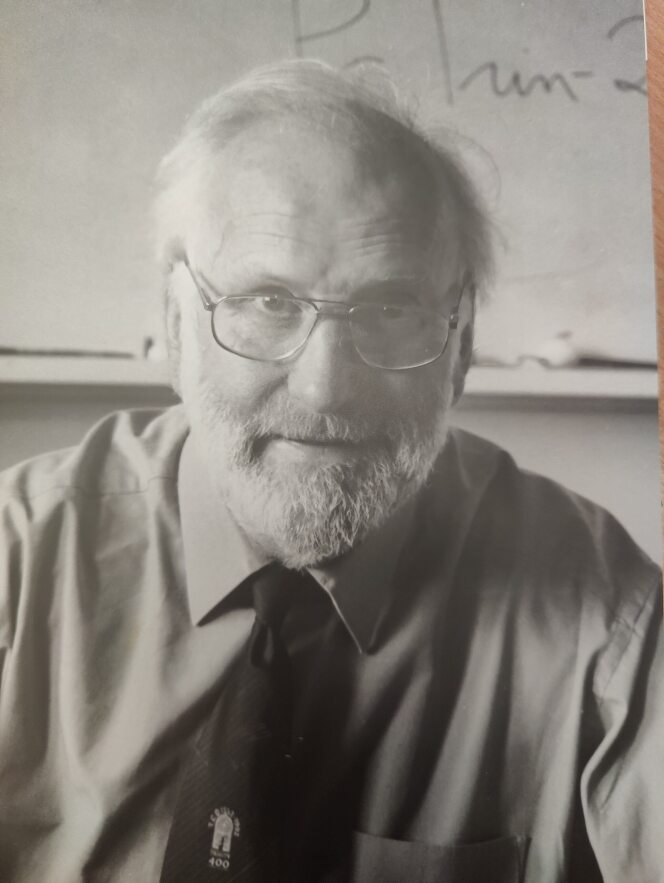 We in the School of Chemistry were deeply saddened to hear of the death of Professor Emeritus Thomas Brian Hamilton McMurry last week.
Speaking at the Funeral, Brian's long- time friend and colleague, Peter Boyle said:
"We have lost a Colleague, we have lost a friend. We have lost one who dedicated the whole of his life to Trinity and its Chemistry department. One who will be remembered with gratitude by generations of students who studied under him, and who owe him an enormous debt."
Brian indeed had a long and illustrious professional career which was spent mostly at Trinity College. After being elected to scholarship as an undergraduate student in 1951, he was elected to college fellowship during Trinity Week in 1959. The same year he became one of the youngest members ever of the Royal Irish Academy – the highest academic honour Ireland has to offer.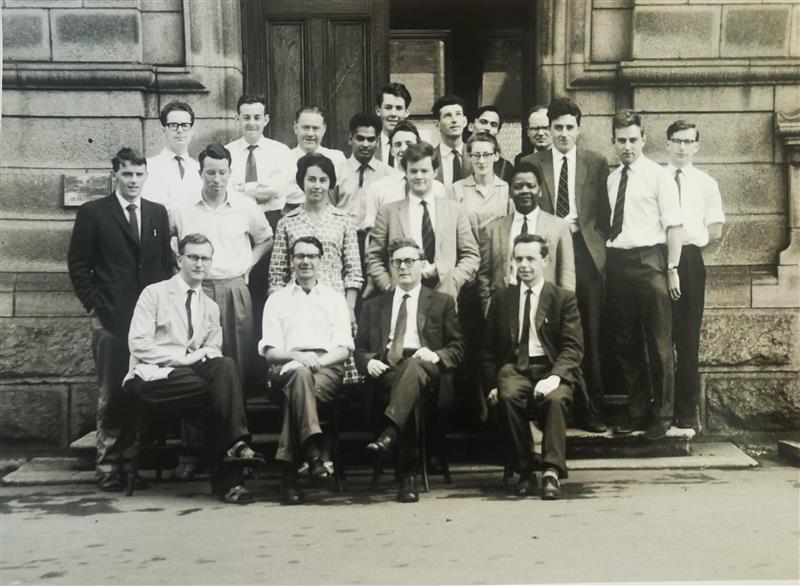 In an article to mark his 60 years as a Trinity College Fellow, Brian remembered the day of his election – Trinity Monday, 1959 as well as the events of the rest of that week:
"There were two Fellows elected in 1959. Bill Wright, Professor of Engineering, and myself. The small numbers were typical of the time. We were the first Fellows required to retire at seventy. Had I been elected the previous year, I could in theory still be a Senior Fellow!
There was a longstanding tradition that new Fellows were not in Front Square to hear their names read out. In earlier years, they would not have known whether they had been elected or not. I had known beforehand, but I followed the old tradition. It did not last much longer, but I cannot remember who the first person to break it was. Instead I followed a Chemistry tradition and went out to Johnston, Mooney, and O'Briens Café and Restaurant in South Leinster Street to buy 'cream buns' for 11am coffee.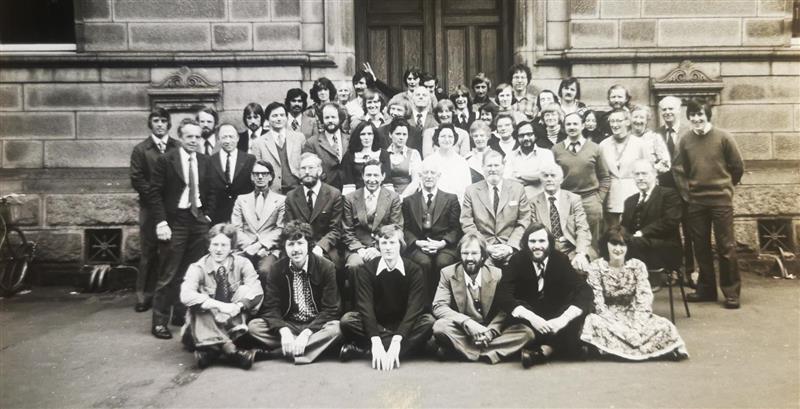 In 1959, Trinity Week started a week after Trinity Monday. The Regatta at Island Bridge was held on the Saturday before. The week itself was much more structured back then. There were hockey and cricket matches between present and past members of the clubs. The Elizabethan Society held a Garden Party in the Provost's Garden, where the ladies showed off the latest fashion and tickets for this were highly valued by the male students!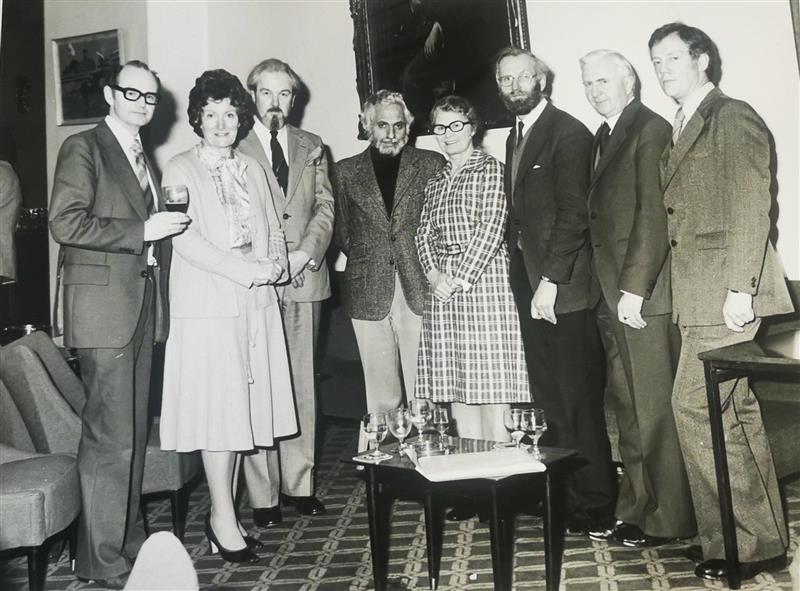 On the Wednesday, there were the College Races. The President turned up, was formally greeted by the Provost. The Garda No1 Band played the Presidential Salute, and then entertained everybody with light classics. Strawberries and cream were served to the platform party and judges and spectators alike wore formal morning dress. I remember the judges: Jacky Wallace, the College doctor, Willy Pearson, the acerbic Professor of Surgery, Harry Booker from the accountant's office, and Vincent Denard, who is now over ninety! After the races were over, the parties began. Both staff and residential students hosted parties in their rooms and RBD French was reputed to give the best staff party. It was the only day in the year when women were allowed into student rooms after 6.00pm.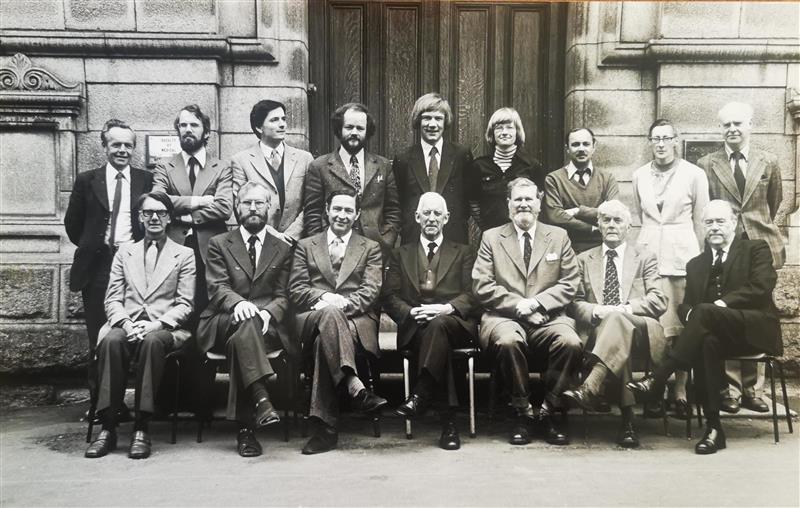 On Friday there was the Ball which, in 1959, was held in College for the first time. When I was a student, it had been held outside College. There were two venues, the Gresham Hotel and the Metropole Ballroom, both on O'Connell Street and Students had to choose between them.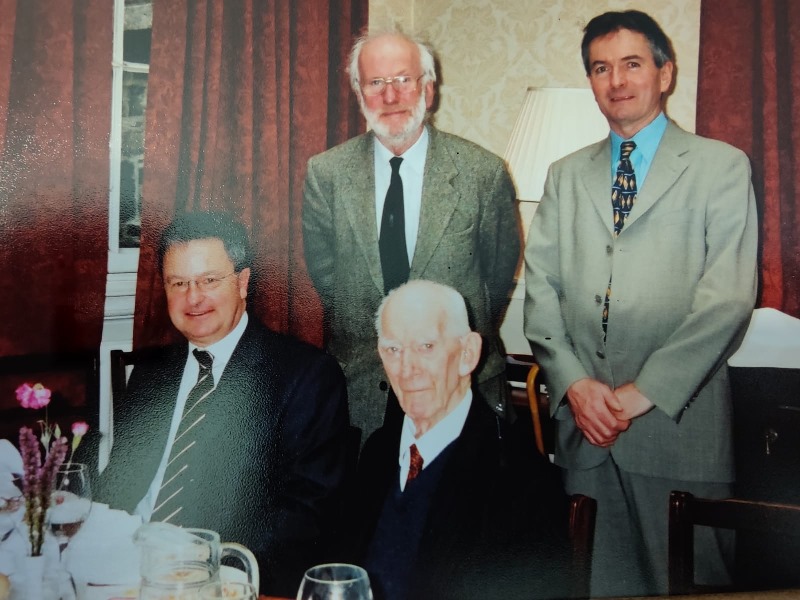 One final memory. At the New Fellows Dinner, the Provost introduced Bill Wright, referring to his career before he came to College, undergraduate in Glasgow. interrupted by Army service in the Royal Engineers during the war, graduated in Glasgow, PhD in Aberdeen, staff member at the University of Southampton. He then turned to me. I was, he said, 'A Trinity man, pure and simple'.
My case rests."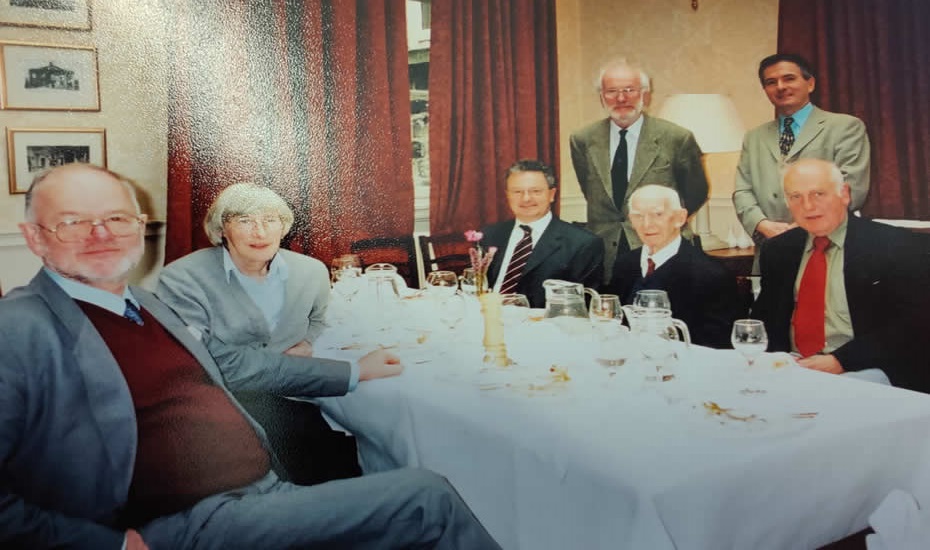 Brian retired from teaching in 2001, after a career commencing in 1956 as a junior lecturer in Chemistry. 1961-2 was spent in Harvard University working for Professor R. B. Woodward on the synthesis of vitamin B12. In 1964, his work at Trinity College Dublin sent him to the University Lagos as Professor of Chemistry, helping establish the department there. The placement was to take several years but the university was disrupted by political unrest, and he returned one year later. He was involved with the Overseas Students Relief Fund which was set up to help Nigerian students in Ireland cut off without funds due to the Biafran War. This was subsumed into the Irish Council for International Students, and Brian remained involved for many years. Associate Professor of Organic Chemistry in 1967, and Professor of Organic Chemistry in 1977. He was awarded an ScD during his career and made a member of the RIA in 1959, acting as Treasurer for several years. He served College as Dean of Graduate Studies 1967-73, was in charge of the Graduate Student Residences in Westland Row and started the Graduate Students' Union (which became the Postgraduate Student Union). He served as Registrar 1989 and was Pro-Vice Provost during a time when his son Nicholas received his own MA, and his wife Sara received an MA jure officio. He continued to come into the School most days following his retirement and was a regular fixture at the 11am coffee break in the Chemistry building until it had to close due to Covid in March 2020.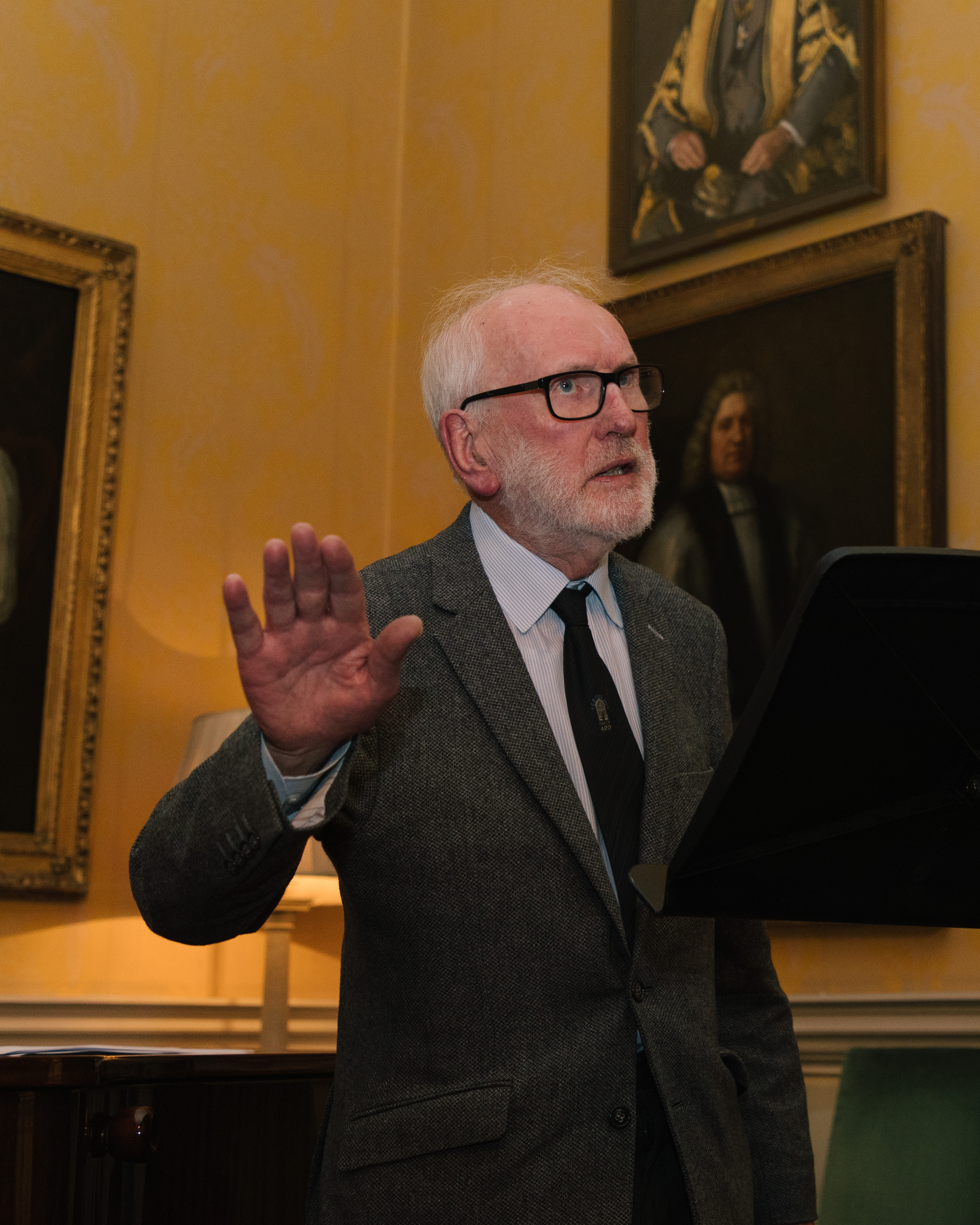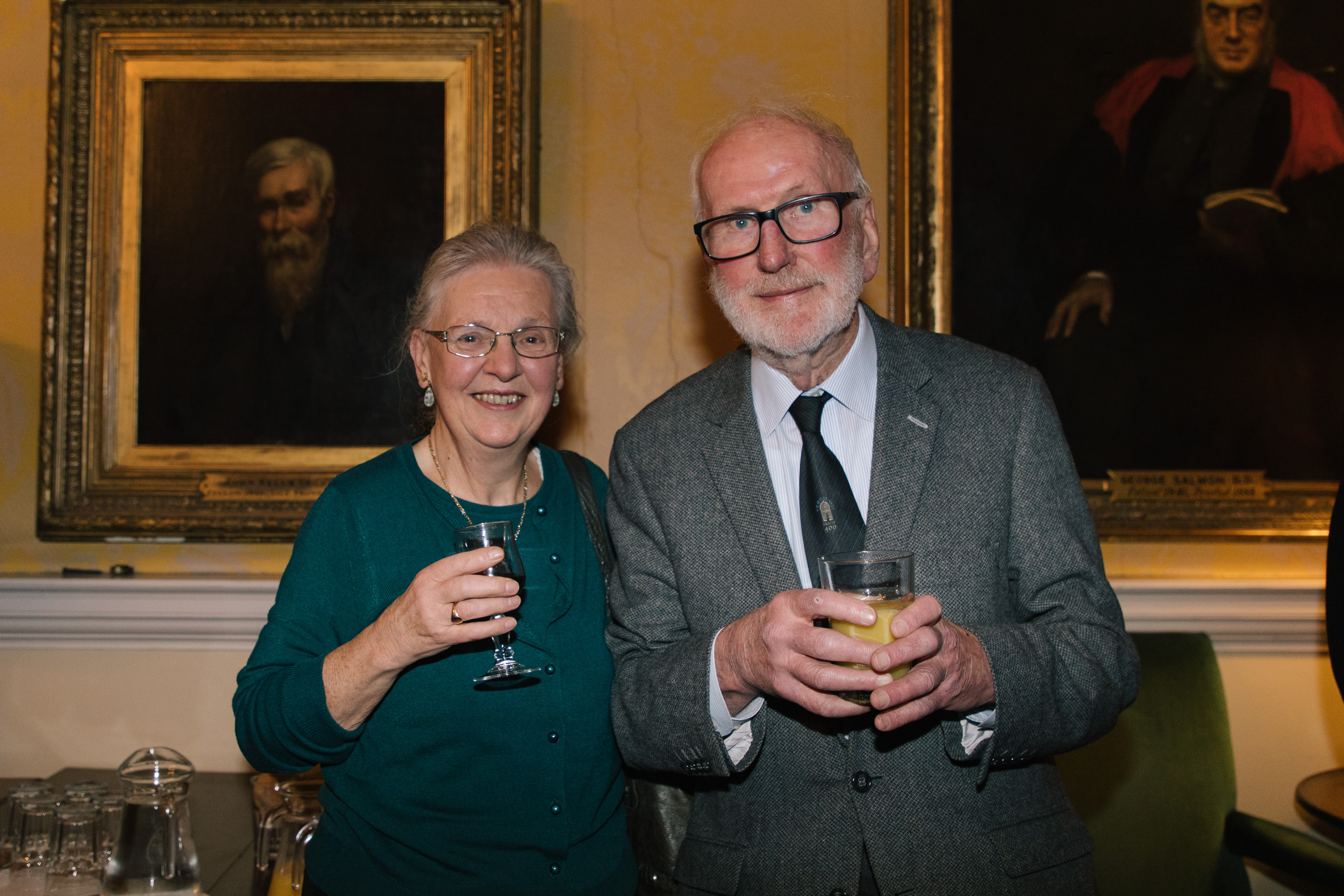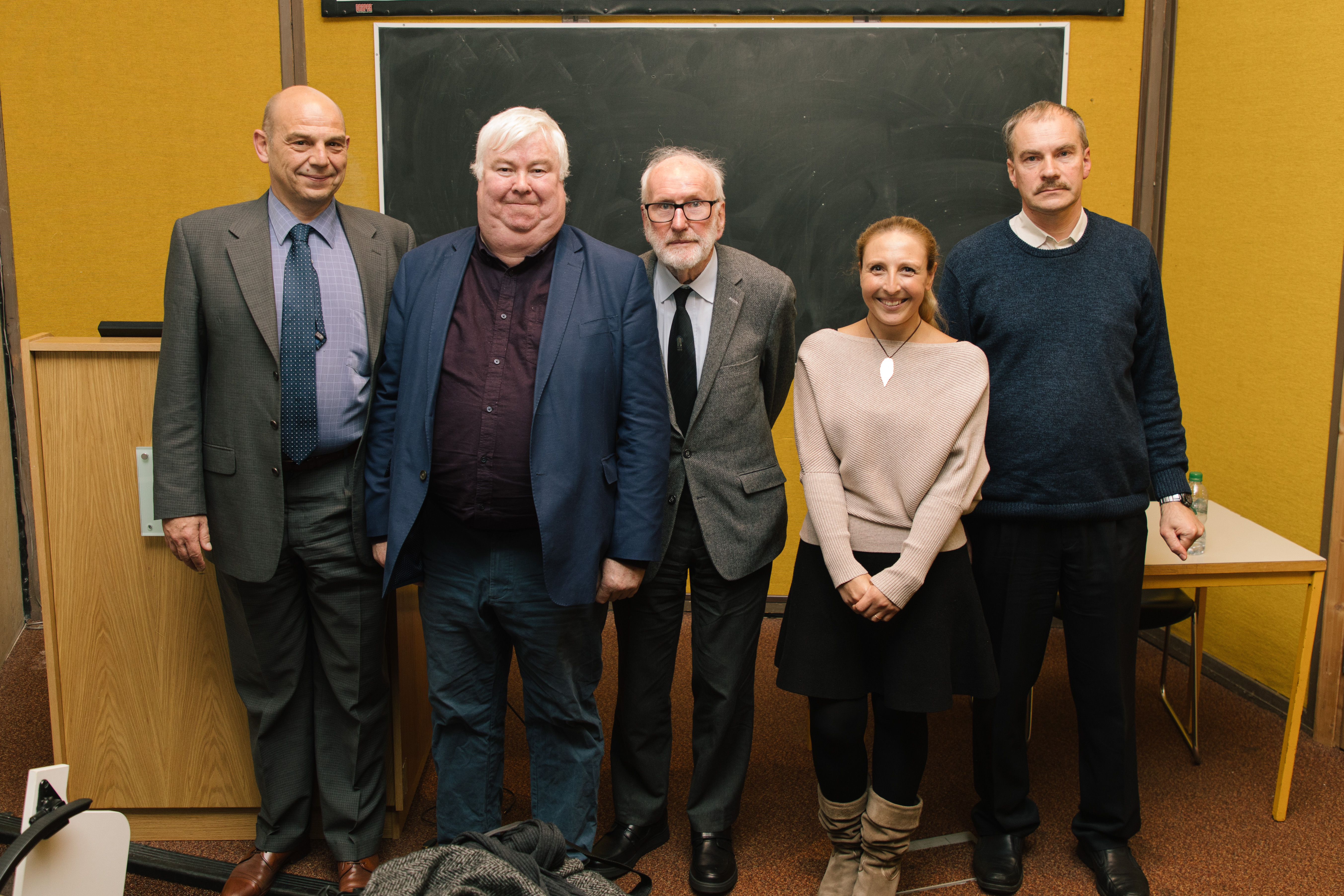 Speaking at an event to celebrate Brian's long years of service to the college, then Head of School, Professor Mike Lyons said:
"For many years Brian has been an integral part of the fabric of, not only the School of Chemistry, but of Trinity College itself. He is the epitome of the cultured multifaceted Trinity man who acts, due to his continuing almost daily presence within the School, as an active link between the 'old' Trinity of years past and the modern Trinity of rapid change and flux facing the demands and opportunities of the early 21st century".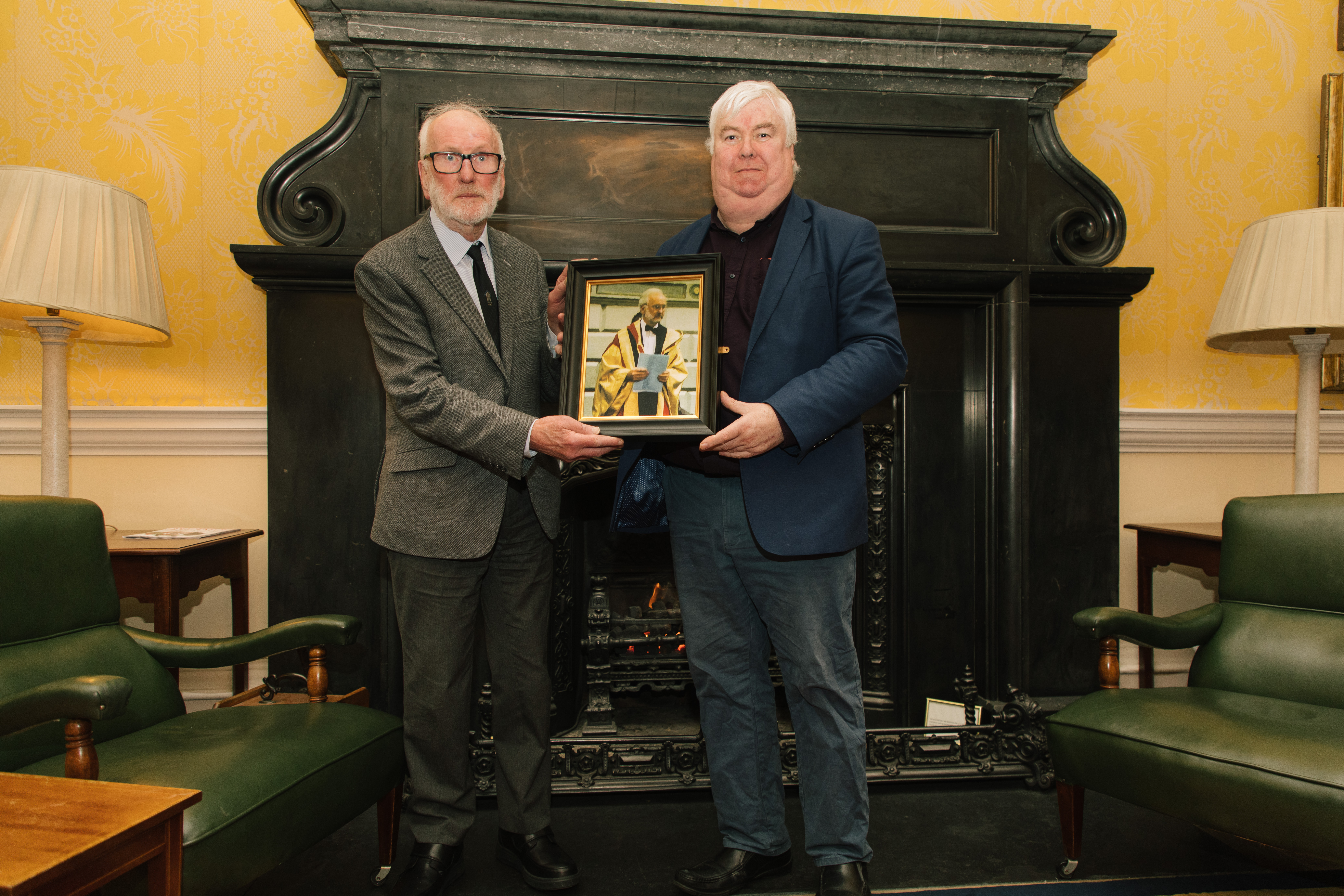 That link was immortalised at the last college event that Brian was able to attend in May 2023. A portrait of him, painted by Hungarian artist Zsolt Básti  was unveiled in the Senior Common Room and now hangs as a permanent memorial to a man who so enriched the college and its staff and students during his lifetime. He will be very sorely missed by all of us who were blessed to have known him.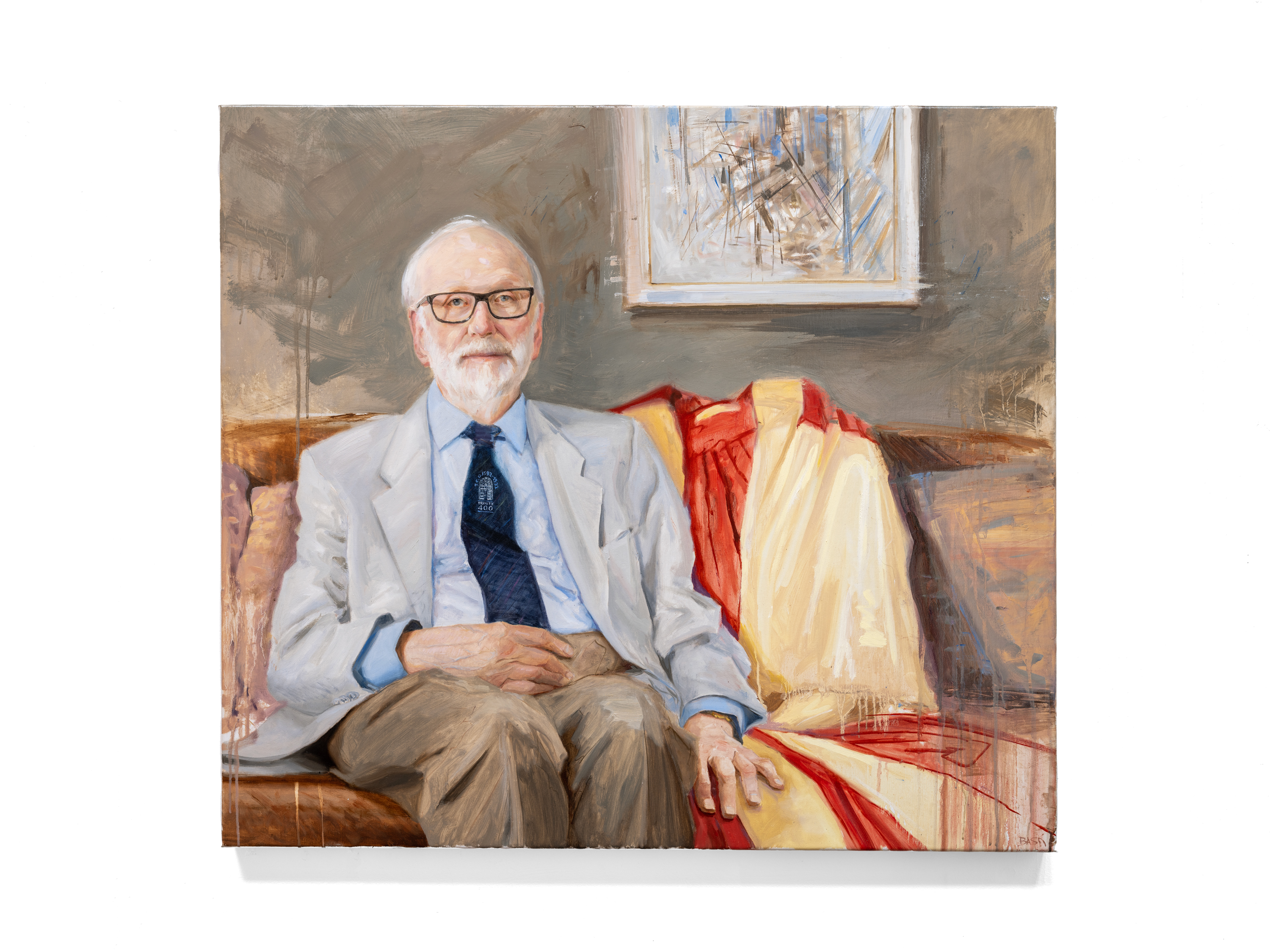 R.I.P. Professor Thomas Brian Hamilton McMurry, and thank you for all you did.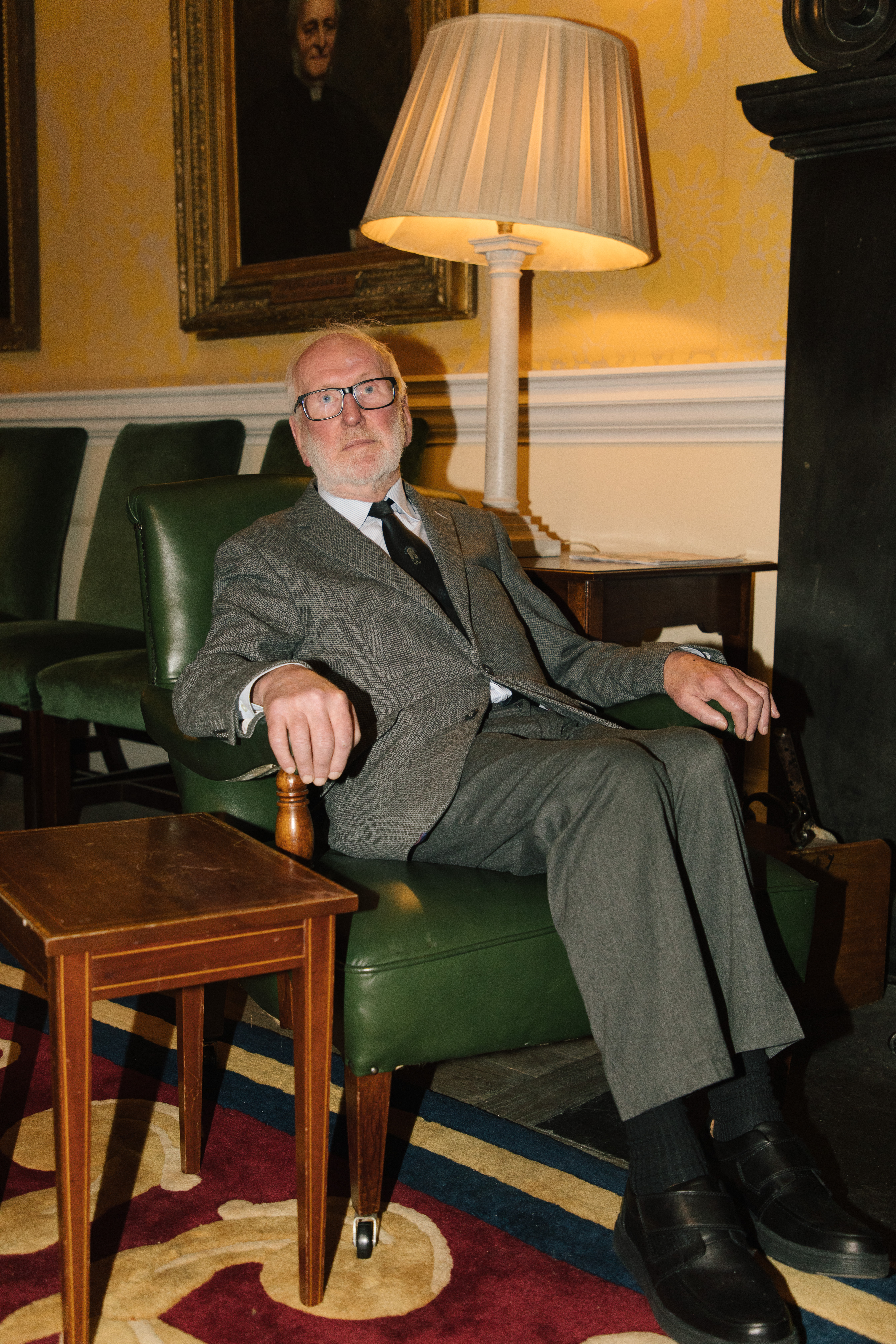 Athena SWAN Silver Award for the School of Chemistry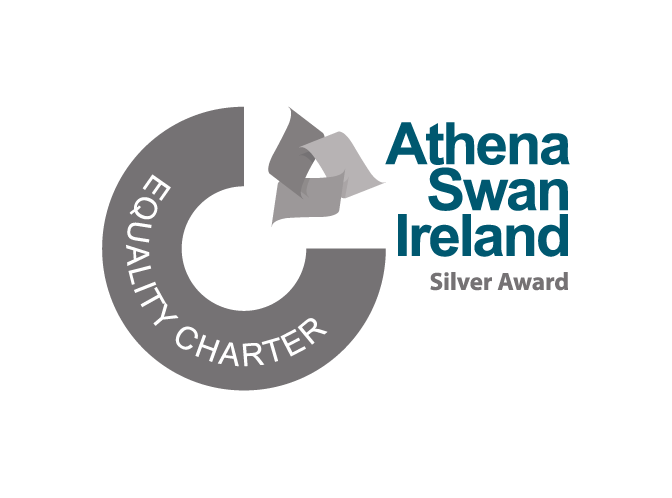 The School of Chemistry was delighted to discover last week that our recent application for an Athena SWAN Silver Award had been successful. The school has been a participant in the Athena SWAN programme since 2014, being awarded our first Bronze award in 2015 and retaining it in 2019. In achieving the Silver Award we have become one of the first departments in the college to reach this level alongside the School of Natural Sciences who also achieved their Silver award in this round. Trinity College Dublin is now also only the second university in the country to be awarded a Silver level Institutional Award, joining the University of Limerick who achieved theirs in 2022.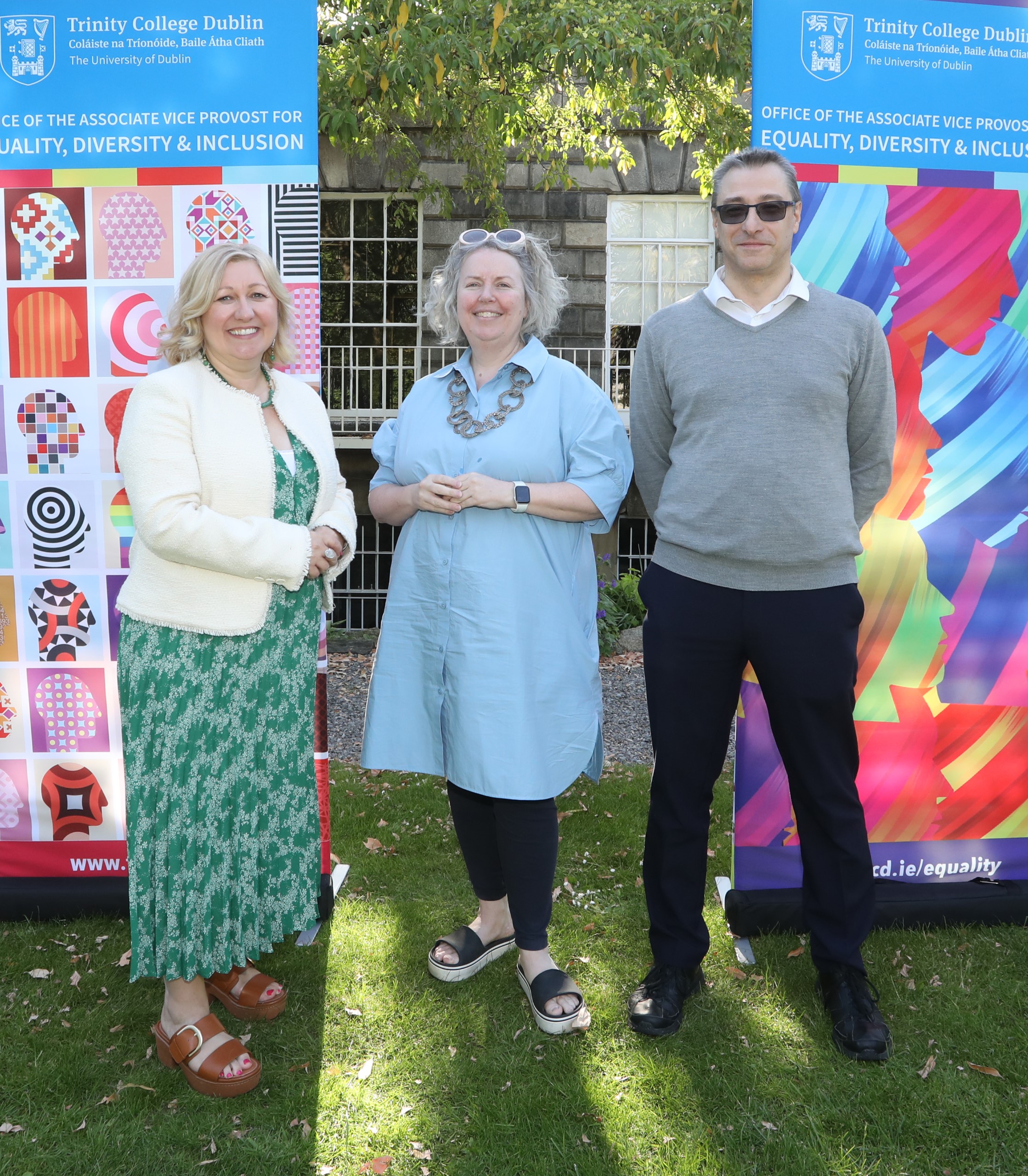 Athena SWAN (Scientific Women's Academic Network) is a charter established and managed by the British Equality Challenge Unit in 2005 that recognises and celebrates good practice towards the advancement of gender equality: representation, progression, and success for all. Information about Athena SWAN can be found here
Speaking about the achievement, Professor Graeme Watson, Head of School of Chemistry & Athena Swan Champion, and Dr Larisa Florea, Associate Professor, Athena Swan Champion said:
"Gaining an Athena Swan silver award is validation of our work and efforts over many years to gain traction and show impact when it comes to equality, in particular gender equality in our School. We are thrilled to receive this important recognition in the form of an Athena Swan silver school award today."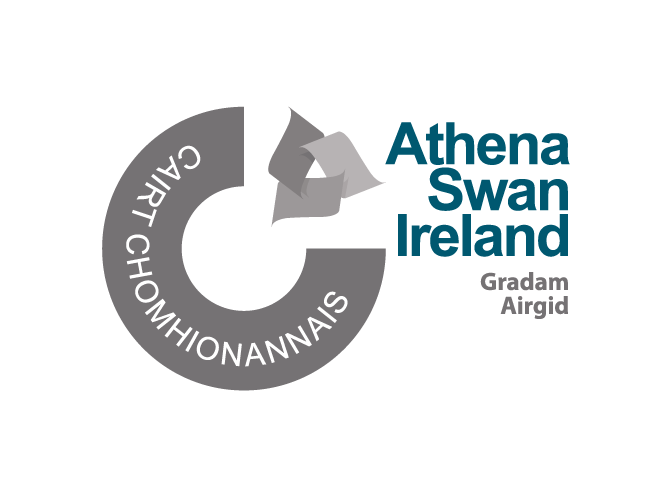 For further informaton about Equality, Diversity and Inclusion in the school of Chemistry, see here.