PG Outreach Module
Postgraduate School Visits
To help convey an understanding of the process of scientific enquiry we have developed an outreach module as part of our postgraduate training programme. The module, now in its second year is a recipient of a 2012 College service-learning, civic engagement award. Within it, a group of self-selecting graduates produce individual talks that explain who they are, what they do on a daily basis and the purpose of their on-going research. This has proven to be a ground-breaking and positive experience, made all the more immediate through the development by the graduates of novel, hands-on, student-centered experiments to complement their talks. Both talks and experiments are being deployed in a number of schools in the Dublin area via on-site School visits.
Please click HERE to find out more about the Ph.D. Journey in the words of young Ph.D. researchers.
How To Get Involved…
Activities are free of charge. Inquiries can be made by email/phone/fax
School Visits take place during March-May
Dr. Paula Colavita,
Prof. Sylvia Draper,
colavitp@tcd.ie, smdraper@tcd.ie
Tel: +353 1 896 3562/2026
School Fax: +353 1 671 2826
What are Students Saying About the Visits
"I really enjoyed the PhD experience... It was very understandable and clear, it also gave me a great understanding of where studying chemistry can take you"
2nd level student, 2012
Some Pictures From Our School Visits in 2012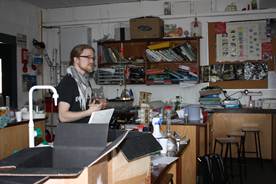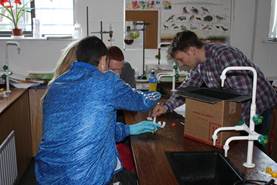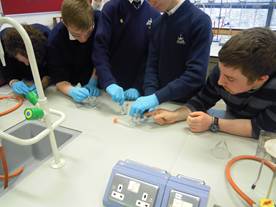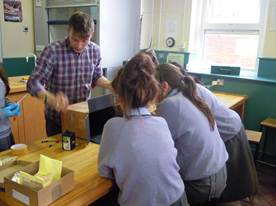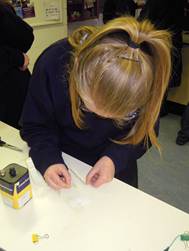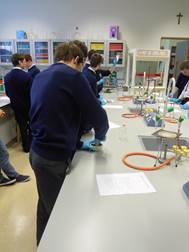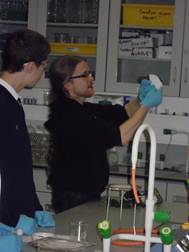 We would like to acknowledge kind support through a Service Learning Mini-Grant from Trinity College Dublin.