Introduction
Welcome to the web pages of the computational chemistry group led by Prof. Graeme W. Watson. The group uses advanced computational techniques to study a range of problems at the atomic level. These include;

(i) solid state problems such as transparent conducting oxides, magnetic semiconductors, fast ion conductors, lithium batteries etc.

(ii) Surface structure and reactivity including surface reconstruction, thin films, molecular adsorption, catalysis, surface oxidation and reduction

(iii) molecular properties such as organic reaction mechanisms, molecular excited states and optoelectronic material

On the links in the menu above you will find information about the research that we do, the journal papers we publish, the group membership, funding and research opportunities, recent news with regard to the group and some of the teaching that I do.

Graeme Watson
---
Job Opportunities

Funded positions None currently

Irish Research Council Postdoctoral fellowship Scheme
Irish Research Council Studentship scheme

The call for these schemes is usually November for Postdocs and January for studentships

If you are interested in applying for an IRC award please contact me.

Click here for further details.

---
Contact Details
Prof. Graeme W. Watson
School of Chemistry,
University of Dublin,
Trinity College,
Dublin 2.


Office: 2.36 Lloyd Insitute
Ph. +353 1 896 1357
Fax: +353 1 671 2826
Email: watsong@tcd.ie
---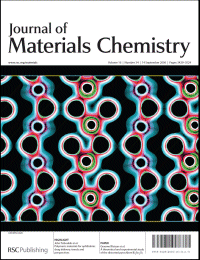 ---
Recently Published Papers
Structure and Reducibility of CeO2 Doped with Trivalent Cations
Lucid A.K., Keating P.R.L., Allen J.P. and Watson G.W.
Journal of Physical Chemistry 120, 23430-23440 (2016)
DOI: 10.1021/acs.jpcc.6b08118



Lone-Pair Stabilization in Transparent Amorphous Tin Oxides: A Potential Route to p-Type Conduction Pathways
Wahila M.J., Butler K.T., Lebens-Higgins Z.W., Hendon C.H., Nandur A.S., Treharne R.E., Quackenbush N.F., Sallis S., Mason K., Paik H., Schlom D.G., Woicik J.C., Guo J.H., Arena D.A., White B.E., Watson G.W., Walsh A. and Piper L.F.J.
Chemistry of Materials 28, 4706-4713 (2016)
DOI: 10.1021/acs.jpcc.6b08118



Correlating Lithium Hydroxyl Accumulation with Capacity Retention in V2O5 Aerogel Cathodes
Wangoh L.W., Huang Y., Jezorek R.L., Kehoe A.B., Watson G.W., Omenya F., Quackenbush N.F., Cernova N.A., Whittingham M.S. and Piper L. F. J.
ACS Appl. Mater. Interfaces 8, 11532-11538 (2016)
DOI: 10.1021/acsami.6b02759



Modelling potential photovoltaic absorbers Cu3MCh4 (M = V, Nb, Ta; Ch = S, Se, Te) using density functional theory
Kehoe A.B., Scanlon D.O. and Watson G.W.
J. Phys. Condens. Matter, 28, 175801 (2016)
DOI: 10.1088/0953-8984/28/17/175801



Assessing the potential of Mg-doped Cr2O3 as a novel p-type transparent conducting oxide Kehoe A.B., Arca E., Scanlon D.O., Shvets I.V. and Watson G.W. Journal of Physics - Condensed Matter 28, 125501 (2016) DOI: 10.1088/0953-8984/28/12/125501



Identification of metal s states in Sn-doped anatase by polarisation dependent hard X-ray photoelectron spectroscopy Regoutz A., Oropeza F.E., Poll C.G., Payne D.J., Palgrave R.G., Panaccione G., Borgatti F., Agrestini S., Utsumi Y., Tsuei K.D., Liao Y.F., Watson G.W., and Egdell R.G. Chemical Physics Letters 647, 59-63 (2016)
DOI: 10.1016/j.cplett.2016.01.013



For a full publication list click here