M.Sc. 2014
Universidad de Alcala - Spain
phone: +353-1-896 (4229)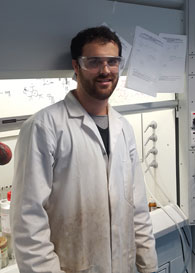 Research interests include cycloaddition reactions of imines using enolisable anhydrides catalysed by cinchona alkaloids.
---
'The first catalytic asymmetric cycloadditions of imines with an enolisable anhydride'
S. A. Cronin, A. Gutiérrez Collar, S. Gundala, C. Cornaggia, E. Torrente, F. Manoni, A. Botte, B. Twamley and S. J. Connon* Org. Biomol. Chem. 2016, 14, 6955.